ABOUT ME
My journey to the amazing world of visuals came almost a decade ago, when I enrolled for a visual communication degree. Those three years were marked with great experience centered on the unique course. Strongest friendships, first steps into specialized education, socializing.. I cherished every flavour that was served to me. When I look back, I get a smile from the deep of my heart for opting a course that matched my interests and has proved to be the smartest decision I've ever taken. Enthusiasts ask me whether graduation in a stream as niche as visual communication makes sense.. and I always advice them to take a dip in the infinite pool of the "Visual Communication and Photography" world early in their lives.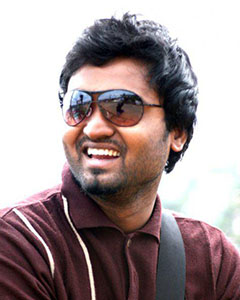 I attained my masters in photography from Shari Academy of Photography, Mumbai after completing graduation. The two years of post graduation education were the best curve of my career. Learning about photography in comprehensive detail was amazing, and it was almost a humble realization to understand the deeper nuances of this art. With people from different backgrounds sharing a strong interest in photography, the classrooms were more like meeting spaces for a community of ardent photographers.

My professional career began as "Image and Product Communication Developer" with CANON. Understanding the expectations of customers from the photographs and the amazing photographers, the spark came in to get into my very own business.. The biggest change happened when I gave up the job to set up a freelancing photography business in Chennai. God has been kind, and I've diversifed my business to the fullest extent.

It's almost amazing how life has chosen its most fulfilling course for me, backed my focus on what I love the most, that's my passion for clicking pictures that freeze the visible and hidden colors of sights around us. To me, photography is seizing the perfect moments at the perfect time. Getting to be a part of some memorable moments of my clients is what I treat as an honor, and seeing their smiles when they see their moments captured on film is what I always cherish.